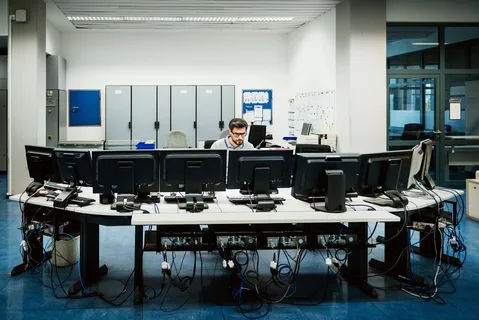 10 Best Cybersecurity Jobs in 2023 You Must Know
Cybersecurity has become a must-have in the business strategy of every organization. As businesses evolve, the hunt for the right cybersecurity professional will see a massive rise in 2023 and beyond.
The global cybersecurity market is expected to grow at 8.9% CAGR, taking a shift from USD 173.5 billion in 2022 to USD 266 billion in 2027, says Markets and Markets.
In this article, let's discuss in detail the major cybersecurity jobs of 2023, and the qualifications, skills, and salary perspectives to be qualified for these jobs.
Increasing Demand for Cybersecurity Career
Why does the demand for cybersecurity jobs increase day by day? Could you believe that according to Zippia about 30,000 websites are hacked every day across the world? Unauthorized third-party access targeting digital networks has risen to a great extent, this is called a cyberattack.
An organization that faces a cyberattack loses money, data, and customer trust. Cybersecurity enables the protection of networks and systems against unauthorized actions.
The growth in cybersecurity jobs is obvious since organizations need to ensure data security across all processes. With the right path toward a cybersecurity career, you improve your chances of getting hired by top companies.
Cybersecurity jobs in demand for 2023
Numerous cybersecurity jobs dominate the digital sphere—the nature of every job is different; hence, every cybersecurity professional must consider the following parameters while searching for jobs:
Educational Qualification
Work experience
Field of interest
Let's now take a glance at a few of the high-paying cybersecurity jobs in 2023.
1. CISO — Chief Information Security Officer
CISO is an officer at the senior level who looks after information safety in an organization. They act responsibly toward risk management and information security. CISO also interacts with the stakeholders and explains IT security concerns. You can become CISO after earning great experience in some other cybersecurity job positions.
Qualification & Skills Required:
It is ideal to hold graduation in Computer Science and MBA to grab this job. A few skills you must have to land as CISO are:
Business expertise
High communication and presentation skills
Incident management skills
IT expertise and certifications
Risk management
Salary:
The average salary for CISO based on Salary.com is USD 234,205 per year.
2. Security Architect
Security Architect designs security structures that can act against malware attacks. They can also conduct vulnerability tests and offer technical support to the entire security team. This senior-level job role deals with planning, ideation, deployment, and management of the IT network security infrastructure of the organization.
Qualification & Skills Required:
You become eligible to be a security architect with a graduation in Computer Science or IT. Here are skills
the job demands:
IT knowledge and certifications
Presentation and communication skills
Risk management sector experience
Awareness using cryptography and security protocols
Network hardware configuration
Problem-solving and analytical skills
Salary:
The average salary of a security architect is USD 130,666 per year, says Payscale.com
3. Cybersecurity Engineer
A cybersecurity engineer plans the relevant security measures to keep an organization away from cyberattacks. They secure the network and data of an organization. They build cybersecurity platforms and partner with the other teams to ensure overall network security.
Qualification & Skills Required:
To be a cybersecurity engineer, you must have a graduation in Computer Science or IT. It is great if you have a minimum of 2 years of experience in this field. The skills required to land this job are:
Great networking skills
High communication and presentation skills
Knowledge of Python, Java, C, and C++
Understanding of OS management and architecture
Certifications in IT security
Salary
Payscale.com has reported that the average salary of a Cybersecurity Engineer is USD 99,945 per year.
4. Malware Analyst
A malware analyst is someone who examines cyber threats like bots, viruses, etc. to observe their behavior. The analysts design malware protection tools and develop methods to control their effects.
Qualification & Skills Required:
You should have a degree in Computer Science or IT to be eligible for this job. Also, 2+ years of experience in the cybersecurity field looks good. Here are the skills you should focus on as a malware analyst:
Knowledge of Linux, UNIX, Windows OS
Understanding C and C++
Usage of computer software tools for security
Presentation skills and communication skills
Security certification program
Salary:
Based on Payscale.com, Malware Analyst has an average salary of USD 92,880 per year.
5. Penetration Tester
A Penetration Tester is otherwise called an ethical hacker, who explores the vulnerabilities of a system similar to a hacker. They build new penetration tools and finally document the test results.
Qualification & Skills Required:
To be a Penetration Tester, you should possess a minimum of 1 year and up to 4 years of experience in the field. Let's see the skills required for this job:
Great networking capabilities
In-depth knowledge of C, C++, Java, Perl, Python, Linux, and Unix systems
High communication and presentation skills
Certifications for CyberSecurity
Salary
Payscale.com says that the average salary of a Penetration Tester is USD 91,066 annually.
6. Computer Forensics Analyst
An IT Forensic Analyst focuses on cyberattacks to collect evidence on them and gather relevant data. They also emphasize the recovery of deleted or stolen data. As a forensic analyst, you analyze data to solve digital crimes.
Qualification & Skills Required:
As a forensic analyst, you should have a bachelor's degree and work experience in the relevant field. Also, you must have the skills mentioned below:
Knowledge of Cybersecurity
Excellent communication skills
Networking skills
Awareness of criminal investigation and law
High analytical skills and in-depth attention
Cybersecurity certification
Salary:
Based on Payscale.com, the average salary per year for a Computer Forensic Analyst is USD 75,005.
7. Application Security Engineer
An application security engineer is someone who creates, deploys, and manages the security of business applications. They frame policies that secure businesses against any internal or external threats. The application security engineer reviews the analytics of the previous day, fixes bugs or vulnerabilities, and collaborates with the team to manage security.
Qualifications & Skills Required:
You should at least have graduation in IT or related fields to be eligible. Also, 2 years' experience in a similar field can give you more chances to win the job.
Here are the skills required for the career:
Good communication skills
Quick learning abilities
Vulnerability assessment
Risk management
Security certifications
Salary:
The average annual salary for an Application Security Engineer is USD 128,098, says Indeed.
8. Cloud Security Specialist
Since businesses rely on the cloud, security specialists are highly in demand. A cloud security specialist aims at protecting data, networks, and systems against cyberattacks. They work against vulnerabilities and threats, and monitor networks against intrusions to ensure compliance with the laws.
Qualifications & Skills Required:
A bachelor's degree in Computer Science or similar fields makes you eligible for a cloud security specialist job. Work experience in a similar field is also ideal.
The other skills in demand are:
Understanding Cloud service architecture
Awareness of Modern IT security methodologies and standards
Cloud certification or security certification
Salary:
The average salary of a Cloud Security Specialist is USD 136,485 per year, says Payscale.com.
9. Database Administrator
A database administrator manages, tracks, and processes a database. They should make sure the data is secure within a database. They are an integral part of the smooth functioning of organizational processes. Database admins ensure the smooth and efficient running of databases.
Qualifications & Skills Required:
A bachelor's degree in the IT or Computer Science fields will suffice to get a job in this field.
Let's understand the skills database administrator should hold:
Problem-solving skills
Cybersecurity-specific certification
Communication skills
Salary:
The average salary of a Database Administrator according to Indeed is USD 90,008 per year.
10. Incident Manager
An incident manager is responsible for managing and fixing security incidents. They are invoked when an incident takes birth and is fixed in time. The most significant part of this position is to manage all types of situations that might put an organization at risk.
Qualifications & Skills Required:
Cybersecurity career-oriented certifications
Problem management
Incident management
Analytical and communication skills
Salary:
The yearly average salary for an Incident Manager is USD 96,160, says Payscale.com.
Conclusion
Any CyberSecurity professional can land the dream job with relevant skills in the field. Hope you've understood the jobs in demand for 2023, the skills needed, and the salary specifications. Employers need candidates with the best cybersecurity certifications. With the right cybersecurity certification provider, you can scale the opportunities and enhance your chances of getting hired.