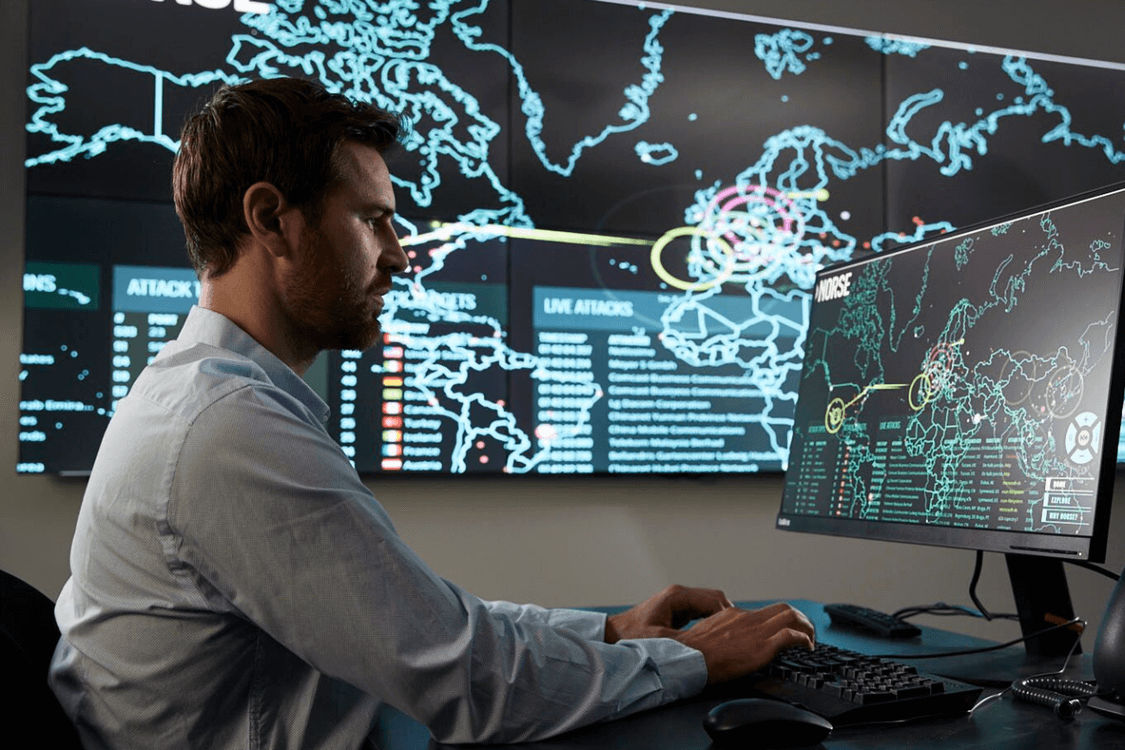 6 High-Potential Cybersecurity Trends to Witness in 2023
This year is going to be the year of security awareness, with a greater emphasis on quick action and a high-tech approach to security. The last year broke the records owing to the sizable volumes of cyberattacks, phishing scams, crypto thefts, and data breaches. There was also a substantial hike in hacktivism cases where the state-led cyber troops disrupted critical services and infrastructure. They defaced websites, hurled DDoS attacks, and stole vital information. As a cybersecurity professional, it would not be wrong to imagine 2023 as another record-breaking year in cybercrime. Let us see what is in store for us!
Top 6 Cybersecurity Trends to Look Forward
As cybersecurity is becoming complex for every cyber expert, the risk of cyber-attacks prevails in organizations. To tackle this issue, the following six trends may emerge stronger than before in 2023.
Zero Trust Environment Over the VPN Over 97% of businesses feel that VPNs are vulnerable to cyberattacks. Since the hybrid and remote work models have prevailed, 44% of enterprises have encountered a hike in attackers targeting VPNs. Consequently, they are inclined towards a zero-trust environment. Virtual Private Networks (VPN) cannot suffice the scalability requirements, whereas the technology is susceptible to cyberattacks and other vulnerabilities. It is based on the notion of never trusting and consistently verifying. Hence, a cybersecurity expert can identify and authenticate the users, denying their blanket accessibility to an organization's valuable resources. According to Gartner's research, zero-trust network access, or ZTNA, is the rapidly evolving system of network security. It may grow by over 31% in 2023 whilst completely replacing the VPNs by 2025.
Substantial Emphasis on Regulations and Privacy Governments worldwide are escalating their efforts to safeguard their citizens' data privacy. According to Gartner, nearly 65% of the global population will have their personal data governed under contemporary privacy regulations by 2023. This could be a sigh of relief for every cybersecurity professional.
Greater Demand for Risk Management by Third Parties Many challenges are evading sophisticated and robust defenses which large-sized enterprises depend on. These defenses are being deployed by hacking smaller supply chain businesses that may have access to similar information but lack equitable data protection. Gartner foresees that around 45% of organizations may experience attacks on their supply chains comprising valuable software by 2025. If this prediction becomes a reality, it could pose greater threats to every cybersecurity professional. The boards, as well as CEOs, are necessitating security reinforcements in their supply chains. It would increase demand for vendor questionnaires, tools, and services that aid in cataloging and monitoring cyber threats in suppliers and third parties.
Rise in the Application of Threat Identification and Response Tools The only effective way for organizations to combat cyberattacks or lessen their impact is by detecting unusual activities throughout the infrastructure, users, and applications ecosystem. The tools can help in assessing historical data through algorithms of machine learning and artificial intelligence to detect anomalies. They leverage the power of threat intelligence and highly progressive file analysis to spot and block potential threats created to evade traditional defense systems. As per Gartner's forecast, cloud-driven detection & response solutions like MDR and EDR may witness a generous demand in the coming years.
Sizable Demand for Risk Assessments Owing to Cyber Insurance The premiums for cyber insurance are skyrocketing, making it challenging for organizations to afford the coverage. To negotiate hefty insurance premiums and maximize risk coverage, businesses would need to present crucial evidence across a wider range of security areas. This will help them to comply with the evolving cybersecurity trends, industry standards, and practices. Organizations can hire a cyber expert to conduct a risk assessment with accuracy. It will accentuate the maturity and effectiveness of their cybersecurity measures and program while addressing the underwriting concerns.
Outsourcing the Hassle of Cybersecurity Outsourcing has been a successful strategy for many companies because it allows them to focus on their core business without worrying about security threats. This trend is expected to continue in the future as more and more companies realize that they cannot afford to be complacent with their cybersecurity. From lack of resources to unavailability of a security operations center (SOC), the companies are contracting out their routine security tasks.
Cybersecurity Skills to Master
Cybersecurity is an ever-changing field, with new skill sets popping up every day. Many cybersecurity skills can help you to protect an organization's data, but the following are the most crucial ones:
Cyberdefense: Knowing how to conduct penetration testing, vulnerability assessments, and other methods for detecting vulnerabilities.
Cryptography: Knowledge about cryptographic algorithms and the mathematics behind them. It also includes understanding the strengths and weaknesses of different encryption techniques.
Computer Science: Understanding computer architecture, software engineering principles, operating systems, programming languages, etc.
Certifications for a Cybersecurity Expert
A credible cybersecurity certification provides a trusted grounding for aspirants to start; when building their skillset. Such certifications assist cybersecurity aspirants assess systems and network threats and vulnerabilities. Besides, they also provide the necessary knowledge and hands-on experience to configure, monitor, and maintain systems and networks.
Conclusion
Cyber threats have been a hot-button issue for every cybersecurity expert. With the increasing threats, it makes sense to look at the trends shaping cybersecurity in 2023. Cybersecurity is more than just securing networks and protecting data. It revolves around the comprehensive strengthening of virtual ecosystems. Envisaging a thriving career in Cybersecurity is made easy with the top cybersecurity credentials providers from across the globe. Make an informed decision today to stay ahead of the threatening trends!