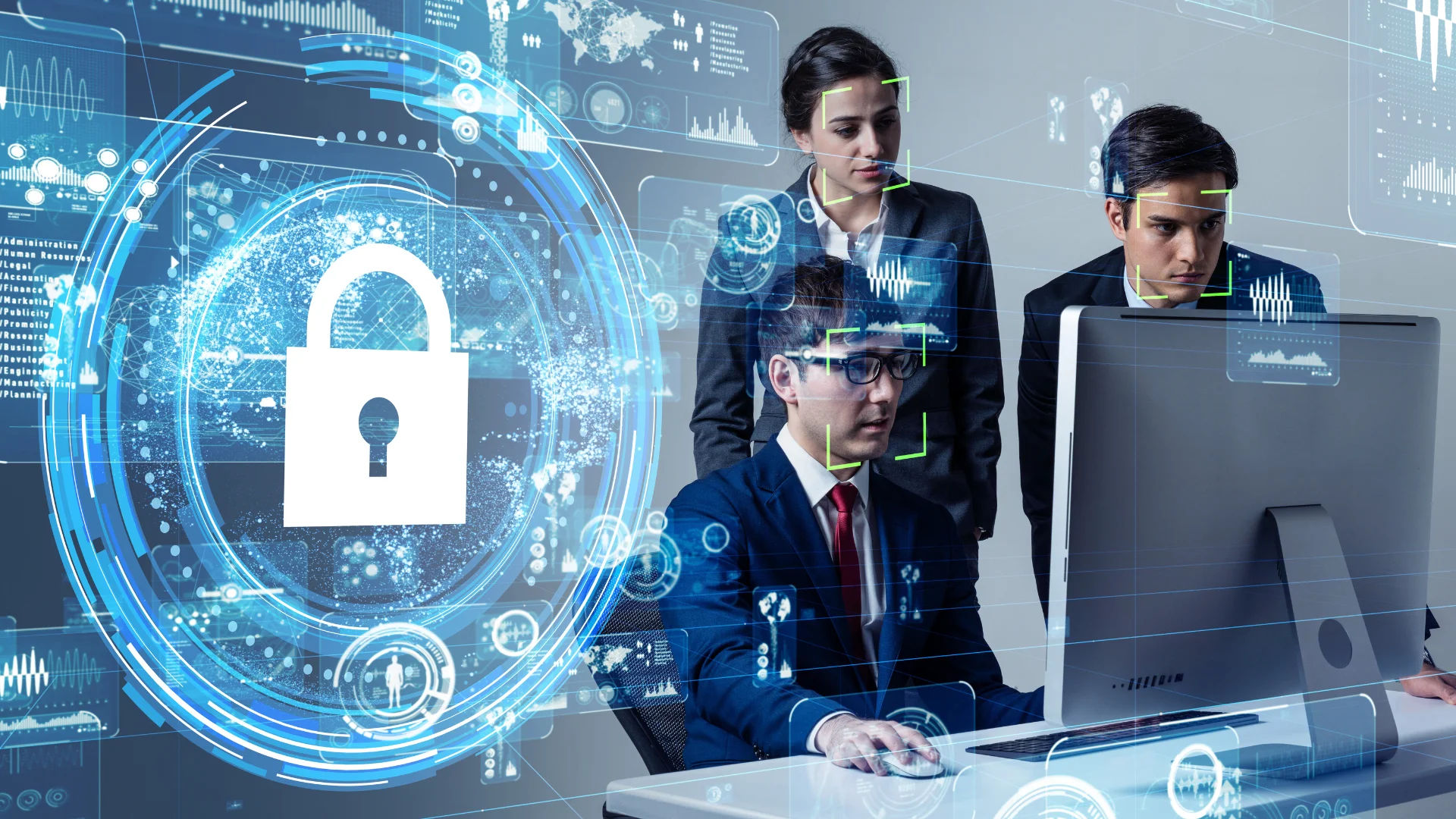 5 Ways How Generative AI Chatbots and LLMs Can Enhance Cybersecurity
Artificial Intelligence and its varied applications are gaining popularity in multiple industries. With the increasing impact of technology in our daily lives, the necessity for secure systems has become the topmost priority.
According to cybersecurity data, there are 2,200 cyberattacks per day, with one occurring every 39 seconds on average. A data breach in the United States costs an average of $9.44 million, and cybercrime is expected to cost $8 trillion by 2023.
AI Chatbots and large language models (LLMs) have been lauded for the numerous opportunities that they provide in the form of efficiencies, technological capabilities, and productivity across many sectors, industries, and job operations.
While integrating CHAT GPT or LLMs into an enterprise environment can come up with risks, the tools can even increase productivity, efficiency, and cyber security staff job satisfaction rates.
In this blog, you'll learn ways Generative AI Chatbots and advance your cyber security.
Let's get started!
Approaches to Boost Cybersecurity through Generative AI Chatbots and LLMs
Distinguishing Generative AI Text in Attacks

Everyone is aware of the fact that LLMs are capable of generating text. But, have you heard that may sooner get the power to detect as well as watermark AI-generated text?

Well, in the future, this ability is going to be soon infused into email protection software. This means the teams can more easily spot cyber threats such as polymorphic code, phishing emails, and other red flags.

Quick Add-Ons Reversing and Analyzing API's of PE Files.

Artificial Intelligence and large language models can be implemented to build rules and reverse prevalent add-ons. This would depend on reverse engineering frameworks such as Ghidra and IDA.

Also, LLMs help analyze APIs of portable executable (PE) files and update cyber security staff about what they may be utilized for. As a result, this can reduce the amount of time security researchers invest hunting via PE files and accurately analyzing API communications within them.

Vulnerability Scanning and Filtering

As per Cloud Security Alliance (CSA) report, Chat GPT for cybersecurity can be utilized to improve the scanning as well as filtering of security vulnerabilities. CSA even showed that OpenAI's Codex API is a capable vulnerability scanner for key programming languages like C, Java, C#, and JavaScript.

When it comes to filtering, generative AI chatbots can add important context to warn identifiers that they might get overlooked by human security personnel.

For example, TT1059.001 — an execution technique identifier within the MITRE ATT&CK framework executes commands, scripts, and binaries on target systems. Not every cybersecurity expert is familiar with this, thus, there is a requirement for a clear explanation.

Enhance Supply Chain Security

By recognizing the potential vulnerabilities of vendors, generative AI models can be utilized to address supply chain security threats. To accomplish this, SecurityScorecard introduced a new security ratings platform in April that integrates with OpenAI's GPT-4 system and uses natural language global search.

According to the company, customers may ask open-ended questions about their business ecosystem, including specifics about their providers, and rapidly receive answers to help them make risk management decisions.

Creation and Transmission of Security Codes

Using LLMs like ChatGPT, security codes can be produced and transmitted. CSA gives the example of a successful phishing campaign that exposed the credentials of several employees of a company by effectively targeting them.
Did you know?
Most top cybersecurity certifications need several years of business, technology, and/or undergraduate college education. With the escalation of online courses, there is a growing demand for non-technical professionals to turn out to be certified.
Although the employees who opened the phishing email are known, it is not known if they unintentionally executed the malicious malware designed to steal their login information.
The 10 most recent logins that email recipients conducted within 30 minutes of receiving potentially dangerous emails can be found using a Microsoft 365 Defender Advanced Hunting query. The search assists in identifying any unusual login behavior that may be related to credentials that have been stolen.
To help keep attackers out of the system and identify whether the user needs to update their password, ChatGPT can provide a Microsoft 365 Defender hunting query. It serves as a good example for cybersecurity specialists of how to respond to a cyber event quickly.
Ensure the Safe Utilization of Generative AI Chatbots
Like every other advanced technology, generative AI chatbots and LLMs can be risky, therefore leaders must make sure their teams are utilizing them securely.
Generative AI/LLMs may offer a quicker and more powerful solution to include stakeholders in addressing security challenges in general. Leaders must inform followers of possible threats while also explaining how to use tools to meet corporate goals.
Whereas, LLMs require human oversight to ensure proper operation and regular updates to fight against threats. Additionally, LLMs should be periodically tested and assessed to find any potential weaknesses or vulnerabilities. They need contextual understanding to give suitable responses and detect security risks.