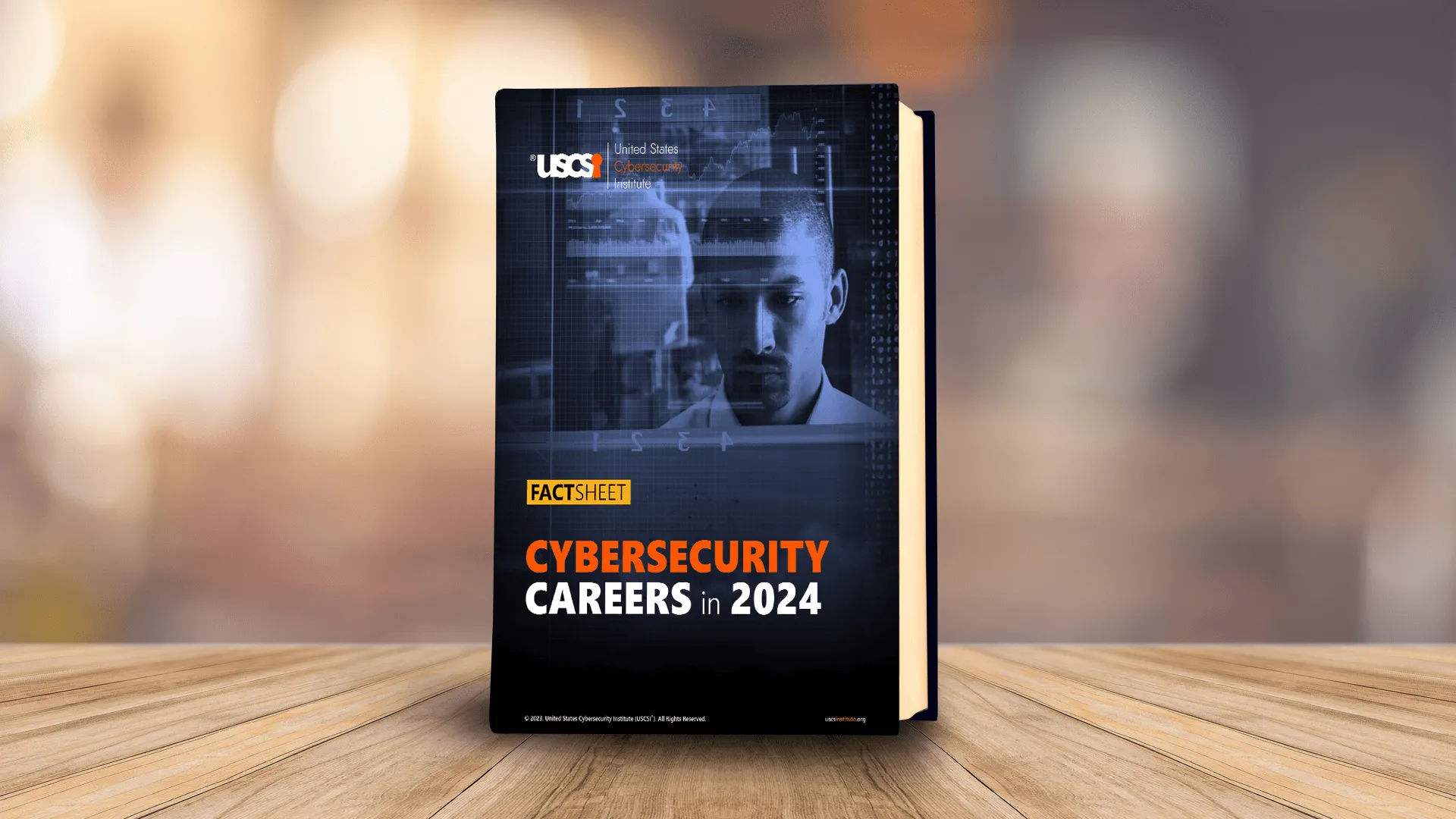 Factsheet: Cybersecurity Careers in 2024
Thinking of a thriving cybersecurity career in 2024? Confused, where to begin? You are at the right spot. USCSI® brings out the most exhaustive take on the cybersecurity industry, its offerings, and what it takes to bring home a moolah as the salary of a cyber expert. Know this and more from the industry cybersecurity experts as well as power your cyber skills with the most rewarding career opportunities available across the globe.
The US Cybersecurity Market is expected to surge at a CAGR of 7.4% through 2030; scoring a whopper of USD 33.2 billion (Grandviewresearch.com). This is a clear indication of a massive career advancement opportunity in the times ahead. Stressing upon the top career opportunities including Penetration testers, certified ethical hackers, cybersecurity engineers, and much more. This factsheet is a core guide to a career path in possibly any part of the globe with the best salaries and perks on offer.
Comprehend the futuristic cybersecurity trends reflected in Quantum computing dilemma, regulatory landscape complexity, AI-enhanced threat analysis, zero-trust architecture, and beyond. Make the most of the information provided in the factsheet that targets more than just the basic information about cyberspaces.
The moment you look at the spending map for 2024 for cybersecurity; Cyberexpress.com expresses a 75% of the world's population will have personal data covered by modern privacy regulations by 2025. Explore the top cybersecurity tools, top cybersecurity certifications, and the best credentials providers around the world.
Leading cyber giants unravel the requisites for any cybersecurity aspirant thinking to make it big in the global cybersecurity arena. Get your hands on the most suitable cybersecurity job for 2024 with the most rewarding USCSI® certifications.
Download Factsheet 2024 for the latest in cyber trends, the global landscape, and hot careers!